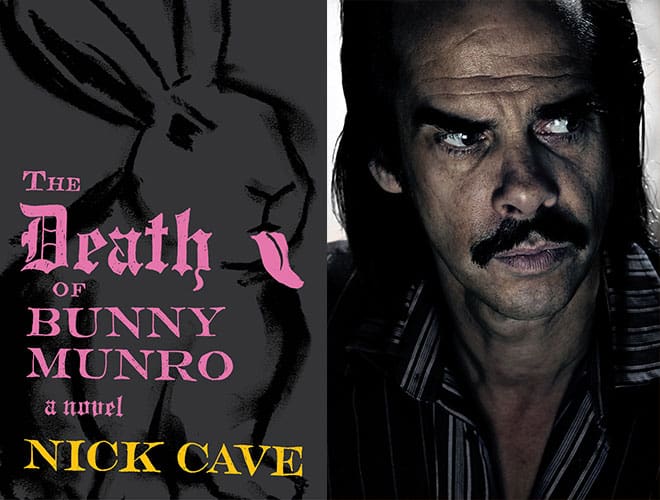 Nick Cave's new novel, The Death of Bunny Munro, has been released as an iPhone app that brings together? the text version, audio book, and videos of Cave reading from it. Telling the "furious, funny, disturbing account of a traveling salesman's last days on earth," the app version of the book syncs the different versions, allowing the user switch between them while keeping their place.
"The fact that the reader can choose his or her own experience is interesting because the true meaning of a book lies in the reader's own interpretation and the circumstances of that interpretation," said Cave in a press release.
The audio version contains an original soundtrack by Cave and Warren Ellis, as well as a 3D audio spatial mix. To promote the book, Cave will be appearing on September 14th at the "Upstairs at the Square" series in Barnes and Noble Union Square in New York.
For more information, visit the official The Death of Bunny Munro site.