The David Bowie World Fan Convention will be returning on June 16th – 18th, this time in New York City. The line-up of speakers once again includes legendary guitarist Carlos Alomar, who worked extensively with Bowie over the course of more than three decades.
Already a sought-after session musician, Alomar met Bowie in 1974 and began recording what would become Young Americans. Alomar brought in much of the band, including singers Luther Vandross and Robin Clark (his wife, also known for her work with Simple Minds). The album contained Bowie's first number one song, "Fame," co-written by Alomar, Bowie, and John Lennon.
Alomar continued to work with Bowie regularly through the 1980's, and also contributed to several of his later albums. For the Station To Station, Serious Moonlight, and Glass Spider world tours, Alomar served as musical director. Other songs that he co-wrote with Bowie include "DJ", "Dancing With The Big Boys", and "Never Let Me Down". His abilities and experience with multiple genres of music allowed him to keep up with Bowie's ever changing persona.
Born in Puerto Rico, Alomar grew up primarily in the Bronx and Upper Manhattan. At 17 he became the youngest guitarist in the history of the Apollo Theater, and went on to play guitar with the house band.
Outside of his work with Bowie, Alomar's discography of collaborations is extensive. He co-wrote Mick Jagger's first solo effort, She's The Boss and Iggy Pop's comeback hit "Sister Midnight." He has played guitar for such artists as Paul McCartney, James Brown, John Lennon, Simple Minds, Yoko Ono, Bruce Springsteen, Alicia Keys, Graham Parker, Mark Ronson "featuring Bruno Mars", Mystikal, Arcadia, Scissor Sisters, Belouis Some and many others.
Alomar continues to do session work, and is Artist in Residence at Stevens Institute of Technology in Hoboken, NJ. He is Director/Founder of the Sound Synthesis Research Center (S.S.R.C.) at the college.
Over a Zoom interview, Alomar discussed his work with Bowie and the upcoming convention.
You were at the previous David Bowie World Fan Convention, in Liverpool. What was the experience like?
Carlos Alomar: The first one that they did, we were invited as the keynote speakers. I'm gonna tell you quite honestly, it was awesome. You know, it's like generationally speaking… Look, fans are cool, but there's a generational divide between them. Fans, some young fans, ask some pretty stupid questions. 'What kind of pajamas did he wear?' I mean, nonsense. These older people, they're not fans, but fanatics. When you can see a 60-year-old man in Liverpool still with his David Bowie lightning bolt. Or when we had the Bowie Ball, where they were still dressed up in their Bowie regalia. It's a difference when they're older. And it's wonderful to see and be in a totally immersive environment where everybody else is a fanatic, just like you.

And it brings me joy to be able to see that they're able to justify their whole trajectory with David Bowie when they get to the convention and they see everybody. This is a world convention. So from all over the place. I really enjoyed this one more than any other event because of that age thing. I mean, they were asking questions about David Bowie's spirituality; about the people that he met and whether they ever influenced him. I mean, things that would be relevant to an older crowd that's probably been through a few different Bowies, if you know what I mean. So I really enjoyed that aspect of that convention in particular. And when they asked us to do the second one, Robin and I were just overjoyed to be able to participate, and in New York City… our hometown.
What have your opinions been of the perceptions fans have of Bowie, versus your own experiences?
Carlos Alomar: There has to be a big difference between the experiences looking from one side of the glass to the other side of the glass. The fan base that we have looks at David Bowie through the lens of whoever David Bowie was to them. Remember, there really is no best, it's only what's better, the best in 1974 is the best in 1974 until you hear 78, until you hear 81. So it's the cumulative experience of David Bowie. You can only carry, I personally think, through with so many Bowies until there's that one Bowie that you're not sure about. But for the fans, it's song by song or album by album. When you do something uncanny, like every side two is now symphonic music played by a computer, that's a little bit crazy.

And, you know, you get mixed reviews when you do something innovative and unexpected. It takes a little while for the fan base to really digest what just happened. With the Berlin trilogy, you hear the music of David Bowie on the A side as being the D.A.M trio [Alomar, George Murray, and Dennis Davis], still rock, still this, still that. And then, you flip it over and Brian Eno comes into the picture. And, you know what? Some people don't flip that record over, and some people leave it on the symphonic side because it caught them by surprise in the beginning, but then when they started to listen to it, it takes on a different aspect.

So for the fans, it's one thing, for me, it's a little bit different because I'm a people person and the whole humanity of it. So we'll do an album, but it's only when we go on tour with that album that we can really see the impact that album had on our fan base, even the ones that come back. And then there's the new fan base, which is in fact why David always targets his album and tours to a new fan base, and then he goes on tour with that album with an opening group that's targeting the same fan base. So, looking at these trajectories from the fan and then from me, you know, like we noted before, there's a lot of different Bowies and there's a lot of different fans of Bowie. But for me on this side, it's about doing conventions and doing personal appearances that let them see the other side of how we record.

But also, let's look at it in another way. When you listen to me, you get to know me, and then you kind of imagine, wow, what was the conversation like with David Bowie and Carlos Alomar? And quite honestly, the same applies to Brian Eno. We think we know a type of Brian Eno and we know he's kind of like this, but then we imagine what it must have been like to hear the conversation between Brian Eno and David Bowie. And so this must resonate in one's mind, in the back of your mind, but you never think of it unless you see an interview with Brian Eno, an interview with Carlos Alomar, and then you want to hear what they said about David Bowie. So I think that is a pure essence of that relationship that a fan has. I'm a fan, so a fan can come to me and ask me about David Bowie. I'll respond as a fan, not as David Bowie's band leader. I mean, we could talk as David Bowie's band leader if you specifically asked me a question about how I do the arrangements and blah, blah, blah. But other than that, we're all fans of one particular David Bowie at one time or another.
Are there any aspects of your career with Bowie that you've particularly enjoyed talking about and sharing information about
Carlos Alomar: Not really. I think that, as all things are, it depends on the question. Ask the right question, you'll get the right answer. And so, I always try to respond in a way that maybe adds something you might not have known. So again, it really depends on the questions. There are no real favorite moments. There are noted … I mean, David and I were together living across from each other in Manhattan, and we found out that Lennon had died, and we needed each other's fellowship at that point because it was very difficult for him and I. When I heard my first record with David Bowie called "Fame," I was in a supermarket. I mean, I have to classify that as an 'oh my god' moment. So again, we all kind of have different moments and different eras, different epochs in our lives. And luckily for me, I've been able to hang around enough to have so many of them that they kind of all melt into one joyful experience.
You started working with Bowie after he had come off the Spiders From Mars. At the time, did he come across to you as the type of artist who would constantly continue to reinvent himself?
Carlos Alomar: Absolutely not. We're speaking in hindsight. I wasn't impressed with David Bowie at all. Why would I be impressed with David Bowie? I work with James Brown, and Peter Paul, and Mary asked me to play guitar on their acoustic set at RCA, I worked with Chuck Berry. I had my first hit with the Main Ingredient. I already had my gold records. I was already married. So no, I saw him on, I think, "Midnight Special" or something like that, wearing tights. The whole nine yards. So, why on Earth would I be impressed with David Bowie?

He was in fact an oddity. So what we did find is that when he hooked up with me, the difference between the Spiders from Mars and the D.A.M. trio, that's like day and night. George Murray, Carlos Alomar, and Dennis Davis. Because of our musical abilities, we were able to flip rock, pop, anything you want to do, just let us know and we'll give you five different versions of it. It was a little bit different when you start looking at the resourcefulness of professional musicians as opposed to your friends being in a band.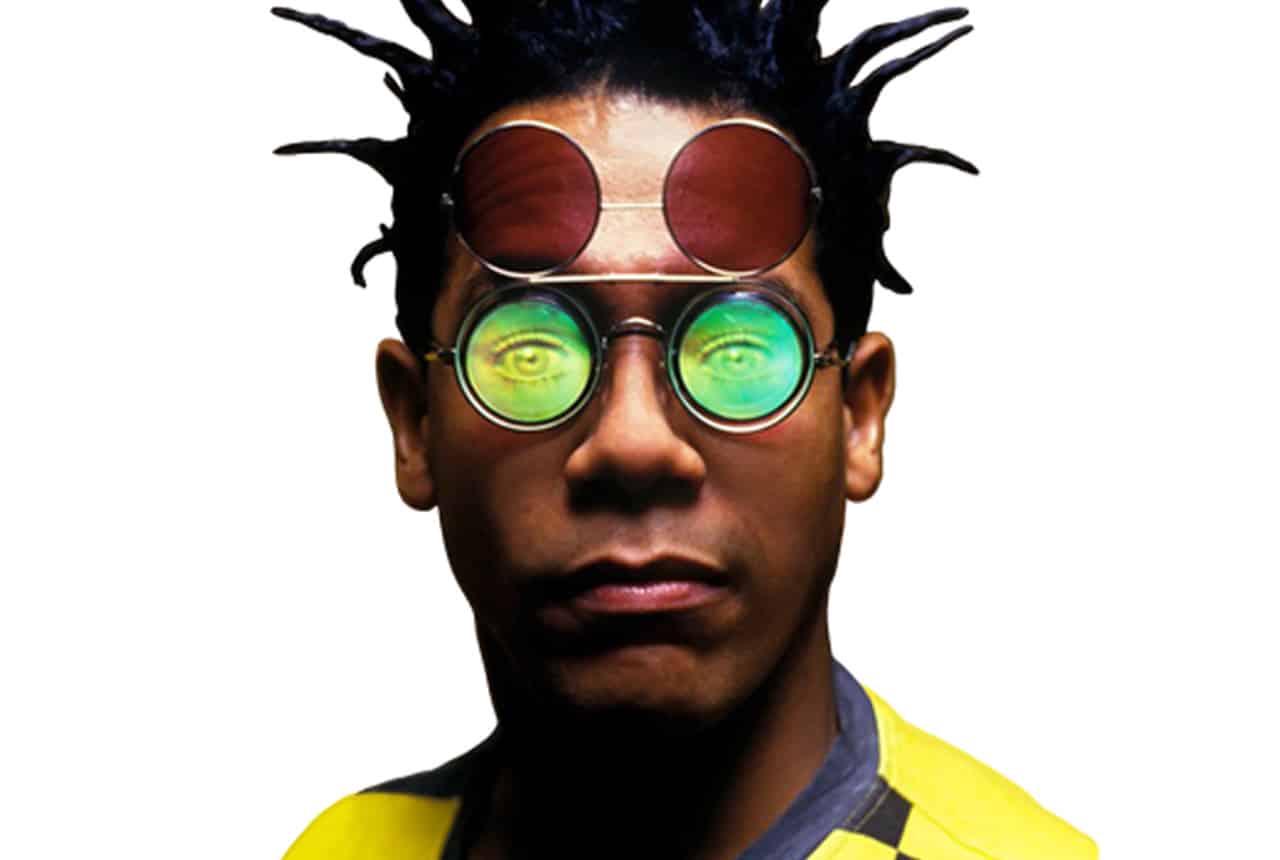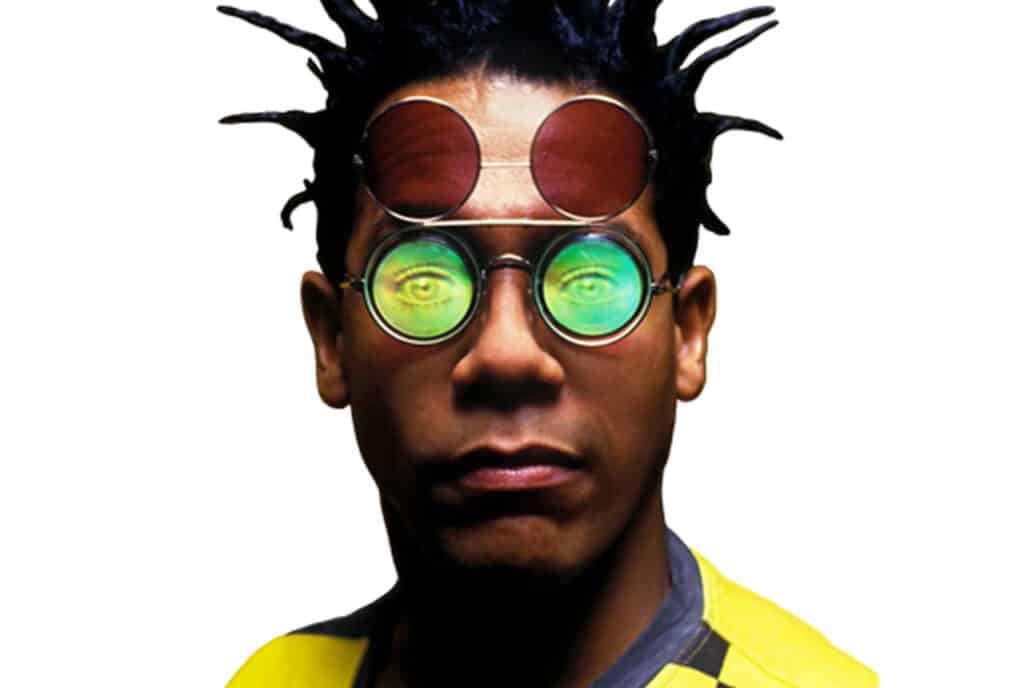 What are your thoughts looking back on the Berlin Trilogy through the lens of how musical technology has evolved since then, and your current work at Stevens?
Carlos Alomar: Oh man, it was totally amazing. Let's not think that innovation has to do with equipment or technology. It really has to do with methodology. The way that we apply ourselves is one thing. So, let's look at that environment as a studio environment. A person is asked to go into an environment of creativity, but they're not getting any clues as to what it is they are supposed to do. "We'll give you a basic riff," they say. Then they ask if you can come up with something that would really make them happy so that they can feel something from that piece. That type of environment is what we're looking at.
Here's what happens. They change the way you do things. For instance, I'm going to start this session, instead of putting a click track, by counting 1, 2, 3 until a thousand..
Then, you put some stuff down, and say: Carlos, come here.
They asked me to play something. I agreed and they said, "Listen, play from 26 to 39."
"What?" I asked.
"Well, you're going to hear the count. So when you hit 25, when you hit 26, start playing."
Now, they had many tracks, but they only let me hear two. So, they put these two tracks on and I thought to myself: what the hell is that? So, you know, I hear it and I go, okay, fine. Then I play something to it. The next thing you know, when I come back into the room, they told me how much they loved it. "Thank you very much, Carlos. Thank you very much." I didn't even know what the hell I did. Then, they put up all 24 tracks. The next thing you know, you're immersed in this.
I said to myself, "Oh my God, what is that?"

And then comes 23, 24, 25. When 26 comes in, you hear your part. It is an amazing way of putting together a jigsaw puzzle of a record. And so, when you look at the methodologies that Brian Eno was using during that time, they really made it impossible for you to think anything but outside the box. The issue of using the strategy cards was significant because, as professional musicians, we're taught to do certain things and use certain progressions that might enhance a production. However, when you're using the methodologies of Brian Eno and David Bowie, you're allowed to hear only a certain amount so that you don't hear the whole piece. It's kind of like having mini-sessions. You don't listen to the right hand; you just play what you have to play on the left hand. Then, later on, they put them together.

Since it's so regimented and confined, it's a little bit different than having everything there. All you are going to do is jam. So, these are the things that we look at. When you start looking at the technology of recording, it is in fact the methodologies that you use that make the difference. Yes, technology assists you, but for the creator and the creatives, it's not about being inspired by sound or a trick that a machine is able to do on your guitar. You still have to come up with a song. Technology is great, but music is meant for you to be able to write a song. If you can't write a song, I couldn't care less about what music you have or what technology you are using. So, the creativity factor for David Bowie is really important. You have to remember, we don't have any charts.

There are no guidelines as to what is going to happen when you go into the room.
"What are we going to do?"
"I don't know. Do you have any jams? Do you have any grooves? Do you have anything?"
"Here, this song is C for like 18 bars. Then you go to G."
"Okay. Now, let's try to make a groove."
It's like Chinese food. Give me one from column A, two from column B, and for the chorus, give me that dessert. Then you put them together. David is amazing when you look at music as a jigsaw puzzle, and then at the end, you put them all together. It's an amazing collaborative effort to look at things being done like that because you are changed when you're in that type of creative environment.

You know, you start looking at methodologies as being a way to inspire you when you're maybe blocked or you don't have anything that you can think of. Technically speaking, we have to remember that we should consider the methodologies before we can consider the technological advancements that can be applied to the production. So, I think that to take a lesson from David Bowie, the methodologies have to be examined in detail to really find the essence of how and why he can actually redefine himself so easily and so consistently. That has to start from your mindset of letting go; the snake, in order to grow, must shed its skin. Many artists don't want to do that. You know, they had a hit record. They don't mind being genre driven. They'll stay right there forever, and then their time is over, along with the genre.
I'm curious to hear more about the idea of methodologies and how they related to the technology. Do they require constant re-evaluation as new tools become available?
Carlos Alomar: For instance, when we started with David Bowie – let's say Young Americans – I had my [Gibson] 335 as my blues guitar, and a little Twin Reverb amplifier. And then Earl Slick walks in with two Marshall stacks and tries to blow my brains out with the sound. So I went to David Bowie, and I said, look, man, when we go on stage, I can't compete with that. So would you allow me to redesign a system? He said, yes. Man, I was one of the first people to create 19-inch rack units for stage use. I'm not talking about stomp boxes and big muffs and the stuff that everybody else was using. I actually created a system that, for my amplifier, I had a crossover. So I had my high mids and lows. I had them create a 12-inch, two 12-inch cabinets, and then a subwoofer cabinet on the bottom, and then tweeters on top.

They're the size of a refrigerator. And then I had powered Crown amplifiers, each blowing 300. I had over a thousand watts of power just blowing the speakers. And so when I got on the road, I had my system, I had two of them built. So they straddled Earl Slick's Marshall stacks. And man, when I played rhythm guitar through that, the power and the clean rhythm was unbelievable. Technologically speaking, that is all because A), the need to be able to be heard above two Marshall stacks indicated, technologically speaking, I had to develop a different system. That being said, once a synthesizer guitar came out, I also had to morph into reconsidering what it is …. I don't want to carry 18 guitars around when I could have one synthesizer guitar that I can program to act like all of them. And so the advent of the synthesizer guitar then threw me from the Brian Eno way of doing music to translating that all to my guitar.

And so I took the stuff, the methodologies that I learned from the Brian Eno and the Trilogy sessions, and immediately created the first full synthesizer guitar album, Dream Generator. The advent of all that technology … man, when the Macintosh computer came out, I went crazy. The fact that I can actually take that thing on the road. Oh, by the way, I created this system because when I tried to do a synthesizer guitar, my problem was that the bottom strings vibrated so slow. I mean, of course, the top string, 'ding', and the vibration is so quick, you can track it. But the bottom string was like, 'boom', it fluctuated so much that the lasers could not track it. And so I devised the system of putting … I had the strings on my guitar changed to all thin E strings.

They really hurt my fingers because they cut into your fingers.They're all thin. But now they triggered. And then I had them develop a system that I can tune the frequency of each note so that it would sound like the guitar frequencies. So as you can see, I had to technologically create stuff to match my inspiration and the methodologies that I needed. And so that's why coming all the way to where I am now, man, I'm still curious as hell. I'm still buying all the equipment that will make me, you know, tinker. It's fantastic. It keeps me young, it keeps me vibrant. And because I'm in school with college students, they keep me up to date on everything that's current, from bands to what's happening on the internet as far as music and other things. And so technology has to be taken as far as … the creators are concerned with methodologies, technologies, and of course, the application of what it is that you want. Otherwise, it's just blah, blah, blah. Blah, blah, blah doesn't work until you start trying it out and you realize it doesn't work or that doesn't work for me. And then you create your own methodologies that'll give you everything. And at the end of the day, if all that methodology and all that technology can't get you to write me a song, then you need to give all that stuff up.
How do you tend to divide up your time between Stevens and your other projects?
Carlos Alomar: Man, it's really kind of hard because, you know, honey and bees, they just attract each other. When I first started, I started with maybe six students, and then the next term I had 14 students. And then everybody found out I was there, and then there were like 20 students. It was just like, holy smokes. And they're individual one-on-one lessons. And so what I do is I try to get everybody in on Thursday and Friday, and then I work with the Sound Synthesis Research Center for the Performing Arts at Stevens on Monday. And then Tuesday and Wednesday, I kind of book all my sessions.
So I find it not to be a problem at all, and I really love what I'm doing at Stevens. I'm getting ready to put together a troop called the Mini Midi Magic Orchestra to go to underserved communities, to community centers, hospitals, old folks' homes. I mean, when they hear a guitar playing cello, that's like the first time they saw the Model T or the television. It's wonderful for these kids to understand, I don't care about your recital, and I don't care about your ensemble, but if you can go to a children's center when they've had operations and you give them music, that gratification is gonna be more than your diploma.

The ability for you to understand the healing power of music when it's working, and when you apply yourself to it and the way people respond to it, that's not something that you need a diploma for. And so I really want the students that I work with to understand the humanity of music. You know, it's an art form whose medium is sound. And so you have to look at it as an art form that can reach the masses. It's a time capsule. And for me, what I found with these, and this applies specifically to older people, is that technology can be used in such a way through music that it opens up a time capsule for them.
You want to remember the best of times. What were you listening to when you went to your prom and had your first dance? You know, you used to dance far away from girls, but one time you actually had a slow dance so you could actually put your hands around their waist. What was that song? You got married? What was the song you danced to? You wanna go back, you wanna relive the human experience. The right song will push you back to the best times or the worst of times. All of that. Also, any remedy to the human condition can be found in a song. You find the right song. And these poets are able to voice something in a way that you could never do. That's why we loved it in the old days when you could tell the lyrics and you could tell what they were saying, and they guided you through this story that might have been yours.

That's the essence that I found music holds for everybody. You find the right song for the right people, you'll make them smile. You'll make them wake up from a sleep that they never wanted. You'll make them recollect. You can make them laugh and you can make them cry. Those tears could be tears of sorrow or tears of joy. So music for me, man, is passion, it wakes me up in the morning and won't let me go to sleep at night. I love it. Nothing for me can replace it, maybe eating, breathing… maybe that can replace it, but music should be everything. And nowadays, the technology, man, they got toys that will keep you engaged just like an iPhone. I've got a whole studio in my iPhone. It's fantastic. These kids have the best of both worlds, and some of them are really able to utilize it in amazing, amazing ways.
How do you decide what projects to take on? Is it based on your musical taste? People you want to work with? A combination of things?
Carlos Alomar: I don't. I just say yes.
So there are no limitations at all. It's just whatever comes your way?
Carlos Alomar: Let me ask you something. What kind of criteria could be used for a musician to reject a job? False pride. Because music is an issue of what we can do together. It isn't a single issue. When you surround yourself with certain musicians, you'll get a certain outcome. And if you want that, call those musicians back. And that's a good thing because you can put a troop together that really gives you what you want. But for me, let's put it in another way. I've never had any of these people's telephone numbers. I don't know how they got my number anyway. And I don't know them. How the hell did I get a call to work with Chuck Berry? How did I get a call to work with James Brown? I don't know. I don't know these people. And yet they call me up. I got a gig. Who is it? Oh, I don't know. It's from RCA. Sure. David Bowie walks out. I thought I was gonna meet Lulu. And then you go… 'Number one, please don't send me any demos or don't give me any indication of what you want. Don't do that. I have to go into the studio and play the tracks.' And once I hear the tracks, I go, 'Okay, gimme a minute.' I listen to it. I go, 'Let's record.' Boom. First take. Okay, I got an overdub, second take. We mustn't overthink anything because you're asking for three hours of my day. I am the most curious person in the world, and so I wanna know what I can bring to your session.
That's a great attitude.
Carlos Alomar: Otherwise you really get caught in the trick bag and you get very genre-specific. I get hired to play mandolin on Latin sessions. I play cuatro, I play slide guitar on certain sessions, fingerpicking, jazz comping on some things. I play all the genres. I play jazz, rock, it doesn't really matter to me. Out of it all, it is the challenge that I find to be the most interesting aspect of music. You're a folk guitar player, but I'm a different type of player. But if we were together, we'd come up with something that's an alternative to the whole. So it's a wonderful experience. I don't get that 'I only do rock.' I mean, dude, why? You're a musician. Jump in the deep end.
I'd read something where you were talking about how with both the Serious Moonlight tour and the Glass Spider tour fans were upset because it wasn't what they were expecting. Was David ever trying to please his existing fanbase, or was it always about challenging expectations and perceptions?
Carlos Alomar: Hell yeah. Why would you put on a film that has somebody cutting the eye, you know, why would you put…. He introduces fans to something that they know nothing about. And whether you like it or not, you WILL be educated. It's like going to France on vacation and never visiting a museum, not going unless somebody forces you to go. But then you realize that he's showing you something that's important. Let's look at some of the considerations that you feel you need when you go to see a concert. Number one, an opening act. David picks his opening act in a very… calculated way. The calculatedness that he uses is amazing.
He wants to steal… I want Nine Inch Nails to be my opening act. Why? Because I'm not relevant to Nine Inch Nails fans, but if I can steal his audience… that's why I'll bring him on. So I'll appear with Nine Inch Nails together on stage to make sure their fans don't leave the auditorium before I come on. All of these strategies, from the film that you see beforehand… If it's outdoors, then we have to wait until six or seven o'clock when the sun goes down so you can see our light show, the strategies have to be put in place. So let's put a film together first, and then we'll have two opening acts. And, man, there's really a lot that goes along with the planning of all these events. And so David finds these opportunities to impact on that audience in a way that is unexpected. Why should you announce it? You might lose half of your audience.

Oh, I know you came to see the Diamond Dogs tour with all the catwalks and all the… But we're just gonna give you a soul review in its place. You wanna lose an audience? Announce that. But then you know what happens. In hindsight, the newspapers were abuzz with that one. And that's what you want, controversy. You can't think otherwise when you've had that kind of methodology in the past. Bowie was a king of methodologies, you've got to be calculating enough to understand, 'Hey, did that once, can't do it again. How can I trick my fans one more time?' And when they finally immerse themselves in it, they're going to love it. Fearlessness. No, no, no. Not even fearlessness. Not even courage. Let's call it valor, one of those essences of the virtues that you don't hear about inherently found in David. The valor to be able to take that step that no man wants to take. Dude, you might lose your career. You might lose all your audience. That's an amazing character that can actually do that and not feel like he's losing. Even if it's at a loss. Many artists go on the road and they lose money. Those stages that you keep talking about, David lost money on those. Because they're so amazing. But look at some of those tours, you know, Serious Moonlight. We didn't think that we were gonna hit venues that were like 60,000, US Festival, 200,000. You know, he jumped into an arena that he, even the promoters did not know that these tours would make an international impact. And so when David broke, you couldn't go back to the small arenas of 10,000 people, you know, Serious Moonlight, Glass Spider. I mean, we're talking about navigating through the era of the eighties arena rock and still continuing to maintain that type of stranglehold on the industry. That's mighty impressive on David's part, so we were fortunate enough to be able to be a part of that. And quite honestly, come on, it's a world tour, man. You get to go to Singapore, Hong Kong, Bangkok… Dude, I'm from the Bronx. These are like amazing, amazing life opportunities that… Yes, it's better to always say yes. The world, the world's an amazing thing. If you can just say yes to it.
What was the experience like on the Glass Spider Tour, with the huge production behind it?
Carlos Alomar: It was rather confusing in the beginning. And then you end up getting into it in a different way. But let's understand that we don't really preoccupy ourselves too much with how it's accepted or try to decipher what it means to everybody. You just do the best show you can, knowing there'll be another one after that, and there won't be anything like it. And so when you start looking at the mass production of it, then you have to look at the whole, an album is created and then you have to do a tour that will back that album. The problem that we were having at that time, when David and I were trying to put a set list together, is that you don't want every damn tour to sound like the greatest hits tour.

That's what everybody wants. I wanna hear my favorite song, my favorite hit. Why? It was the hit because it was the only song that was put out. You're looking at singles, "I want you to do every single that he ever did". And so every once in a while, David has to decide, I'm not gonna do… I'm gonna do the Serious Moonlight as the greatest hits tour, because we're entering markets that we've never gone into. And it'll be the first time for an international audience to hear many of my greatest hits. That makes sense. But the next time you come back, you can't come back with a greatest hits. So now you've got dancers. And let me tell you, do not confuse the American sensibilities of accepting tours like the Europeans do. Do not think that the reviews that Americans give, because of all the dancing, all the production, are the same as the European reviews.

And you can well understand what I mean by that. European audiences are different to American audiences. And so we mustn't confuse the acceptance of the… you know, the impact that David has when he plans these types of things. You know, one works here, might not work there, one works there, might not work here. And so again, you're looking at methodologies over time that allowed David to survive through all the changes of music, all the changes of genre and the appeal that music has on an international level. He was able to do that by exemplifying all of these things through the tours that we did. Let's face it, how many years did we see everybody touring with damn jeans and t-shirts? How many years? I mean, I can't even count them. And now you got all these tours where you've got one singer, but there's so many people on stage. I can't even tell who the damn lead singer is. Now, you think that David Bowie didn't herald the approach of all of that in rock? I mean, everything has to be looked at in hindsight, whether it was accepted at that moment or not, the impact that it has sometimes unrolls in a different way than you would think. And so, you know, I don't put it, uh, I don't belittle anything that he did at the time. I kind of just wait for it to blossom and for it to be appreciated later on. And then the accolades come that they should have had in the beginning.
In terms of the idea of not always wanting to do a greatest hits tour, was it a challenge putting together setlists? What went into deciding which past material to perform alongside the music that was current at the time?
Carlos Alomar: I'll explain it to you as a band leader so you can understand. Okay, so you do "Let's Dance" and now you have a horn section, Borneo Horns. You wanna bring the Borneo Horns on the road so that they can do the songs that they did on "Let's Dance." But I get all kinds of bands. One time I had a band with a violin, a synthesizer, and piano. One time I had a background vocalist, another time I had a horn section. You know, when I got the horn section, now I've gotta look at … I've got a horn section, I've gotta make arrangements now. So 'Fame' now has this fantastic horn arrangement. The new fans hear 'Fame.' And they might not have heard it originally, but now that they hear it with horns in their mind's ear, they love 'Fame' with horns.

They thought horns were on 'Fame' all along. In fact, all the songs, you know, 'Star,' that had horns for the new audience, now everything has been updated. They don't even realize that there weren't any horns on all those songs. And then next thing you know, two years later they released a live album that has the horns on all of those old songs that never had horns. So you have this ability for a tour to integrate with the new arrangements. And now we can give you a brand new flavor that is an overall acceptance of the whole tour with these new arrangements. And people accept them and they love the song because it's got more power. It is funkier than it ever was before. It has horns. It was great. They forget the original versions. And that's what's exciting about being able to A) see it on tour and B) have a live rendition of the tour because now you can hear the difference in the arrangements and all that stuff.

And so, touring is a wonderful thing because you can actually see the changes that happen. Again, when I arrange stuff, you're not supposed to be able to tell if that one came in 70, if that one came in 80, and if that one came in 90, they're all redone so that the new David Bowie has the new songs and they're more powerful. And, man, never confuse the tightness of the Spiders from Mars with the tightness of the D.A.M. trio. Two totally different animals. All of them righteously correct in their own time. And so when we start to do our arrangements for anything new, I'm trying to make it the best arrangements possible for that time and to showcase the new arrangements that are found for the new Bowie. If Bowie is new with 'Let's Dance,' we're not going back to the 'Young Americans' funk kind of stuff. We gotta keep everything according to the new vision of the new Bowie with the new "Let's Dance" Bowie. So all the other stuff gets upgraded into the new version that'll substantiate the new album. This way, you don't lose anything. You get a new version, brand spanking new arrangements of everything, and everybody's happy.
Is there anything that you'd like to add?
Carlos Alomar: The convention offers a strange type of closure for all of us who are truly fans. To be able to be in an immersive environment with other people of like-mindedness that allows you to kind of think, you know what, it was worth it. I still feel like I'm the way I felt when I first discovered David. And now that I'm here with all these other people that are the same. The conversations downstairs at the bar when they're finally talking about when they met David and when they… it's awesome. These are not kids, these are grown people from all over the nation, all over the world. And when you hear the impact that David had on them, now at their later age… you must wonder why would someone take a vacation to New York City to come to a convention and be around all these people? Because I'm curious to see if it had same impact on them as it had for me. Was I really crazy or was I part of a clan that I didn't know I was a part of?

And when you get there, man, joy cometh in the morning, when you can now recall all the conversations and you justify your existence just like everybody else. Because let me tell you, they're all looking to be kind of justified in the fact that they became fanatics for the right reason. And it sustained them all these years. I think it's wonderful to put on a song that will allow you to recognize who you were, that you forget yourself trying to be something. You're not trying to do the job, trying to have a love life. Trying to be a dad. You were a kid once that loved a superstar and that was a private moment. And you know what? You're not taking your kids to this vacation. Find a babysitter. Because if your kid sees you wearing an orange star on your face at 60, they're gonna think, dad, you're losing it. And why are you wearing tights mom? The Bowie con will bring out nonsense, but it'll bring out the true essence of who you really were. And you know what? You're still a kid at heart. Just put on the right song and dance.
Carlos Alomar is one of many panelists who will be appearing at the David Bowie World Fan Convention. For a full info visit bowieconvention.com. For more info on Alomar, visit carlosalomar.com.